The Brachiosaurus is a herbevor and you can hand feed it apples suger and cookies. This is new writing ---> AHEM, all I have to say is that this person made a really bad page :/. ---> How do you let it freemove?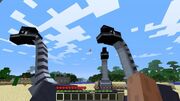 U Can Eat A Dino By SHITING IN ITS MOUTH
You let it Free Move By Clicking It Right Clicking it with a stick, it tells you if you use a DinoPedia.what even is this😄😚
Ad blocker interference detected!
Wikia is a free-to-use site that makes money from advertising. We have a modified experience for viewers using ad blockers

Wikia is not accessible if you've made further modifications. Remove the custom ad blocker rule(s) and the page will load as expected.